DRIVE THROUGH APPRAISALS HAPPENING AT FAIRWAY
WANT TO KNOW THE CURRENT CASH VALUE OF YOUR VEHICLE?!  VISIT US ON THE MOTOR MILE.
COME SEE US AT THE PRE-OWNED BUILDING.
ADVANTAGES OF COMPLIMENTARY APPRAISALS AT FAIRWAY
1. FAST AND EASY BUYING PROCESS, APPRAISALS IN MINUTES!
2. WE KEEP AN ACCURATE RECORD OF YOUR VEHICLES SERVICE HISTORY AND APPRAISALS!
3. NO OBLIGATION / NO PRESSURE TO BUY OR SELL!
4. WE ARE A CERTIFIED KELLY BLUE BOOK PARTNER!   
NO APPOINTMENT NEEDED! WE BUY CARS FOR MORE $$$.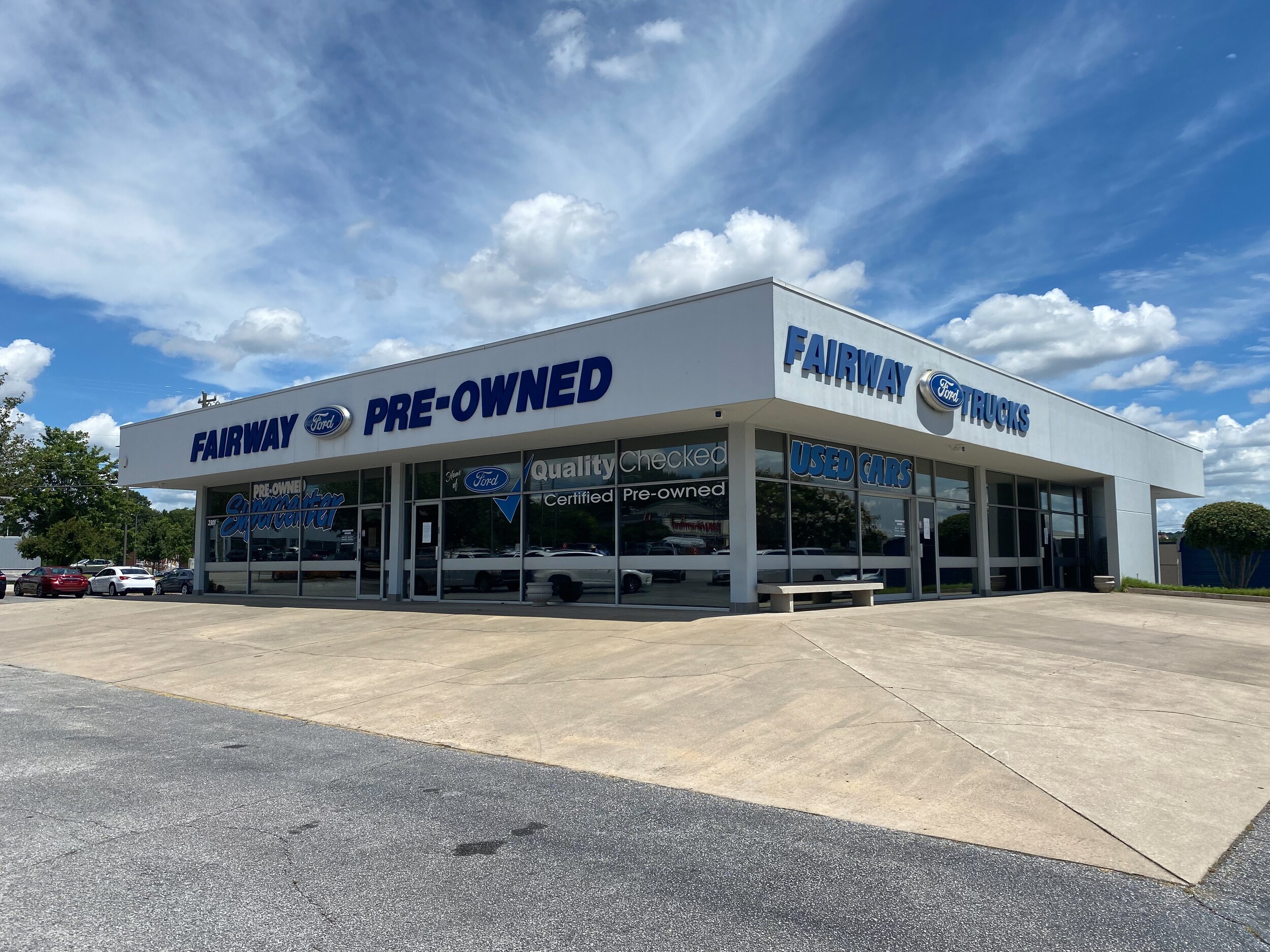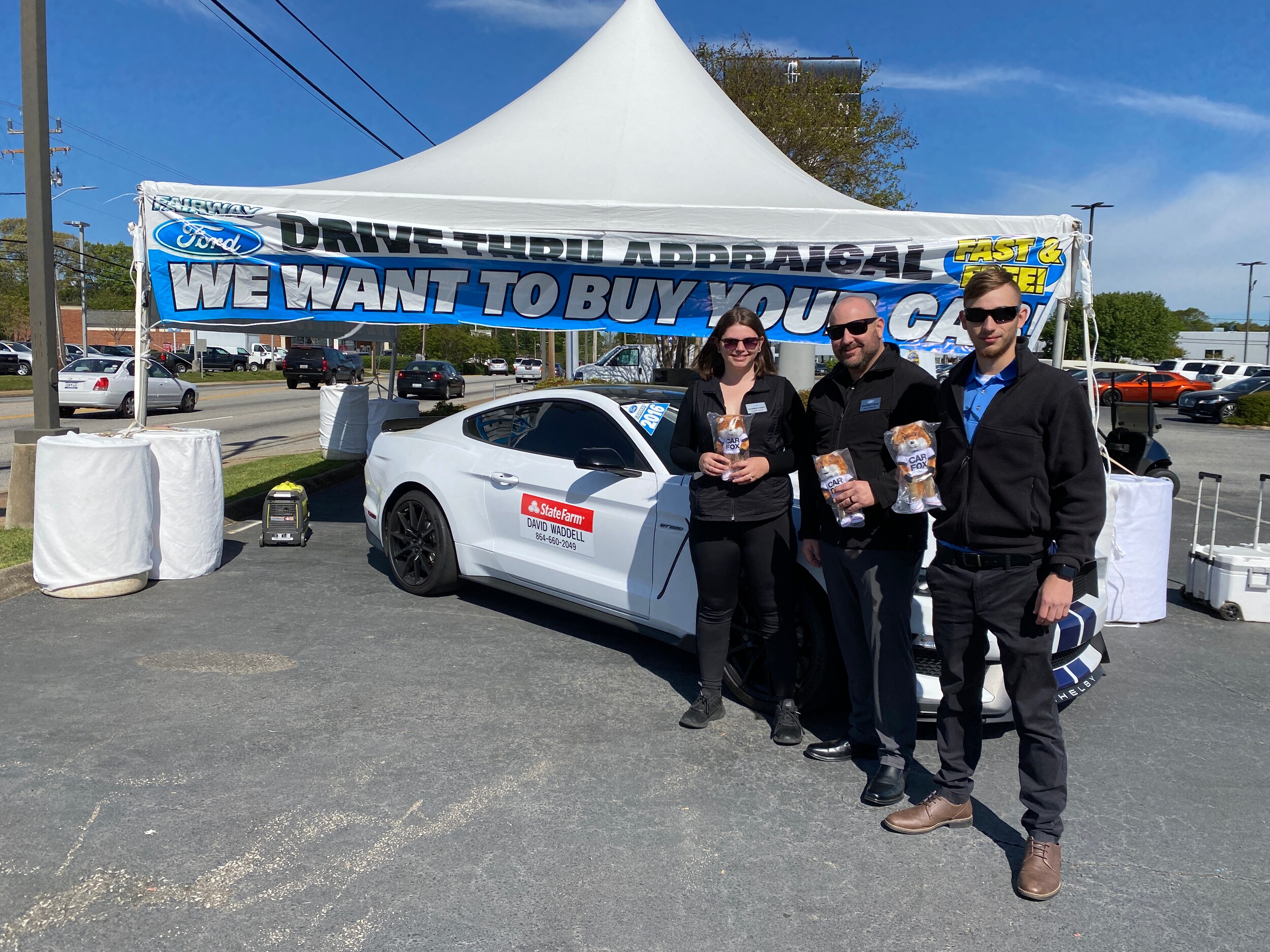 Click on one of the people below to find out more information.
Acquisitions
Acquisitions Manager
jared.chernick@fairwayford.com
864-242-5060 x 642

Favorite Ford: '65 Mustang | Joined the team in 2021

2911c59b9884469a8014e524eecdd1e5
Acquisitions Specialist
joshua.montgomery@fairwayford.com
864-242-5060 x 634

Favorite Ford: GT | Joined the team in 2022

63c9829f859641bc8c906fd12d6949ea