Welcome to Our Financing Department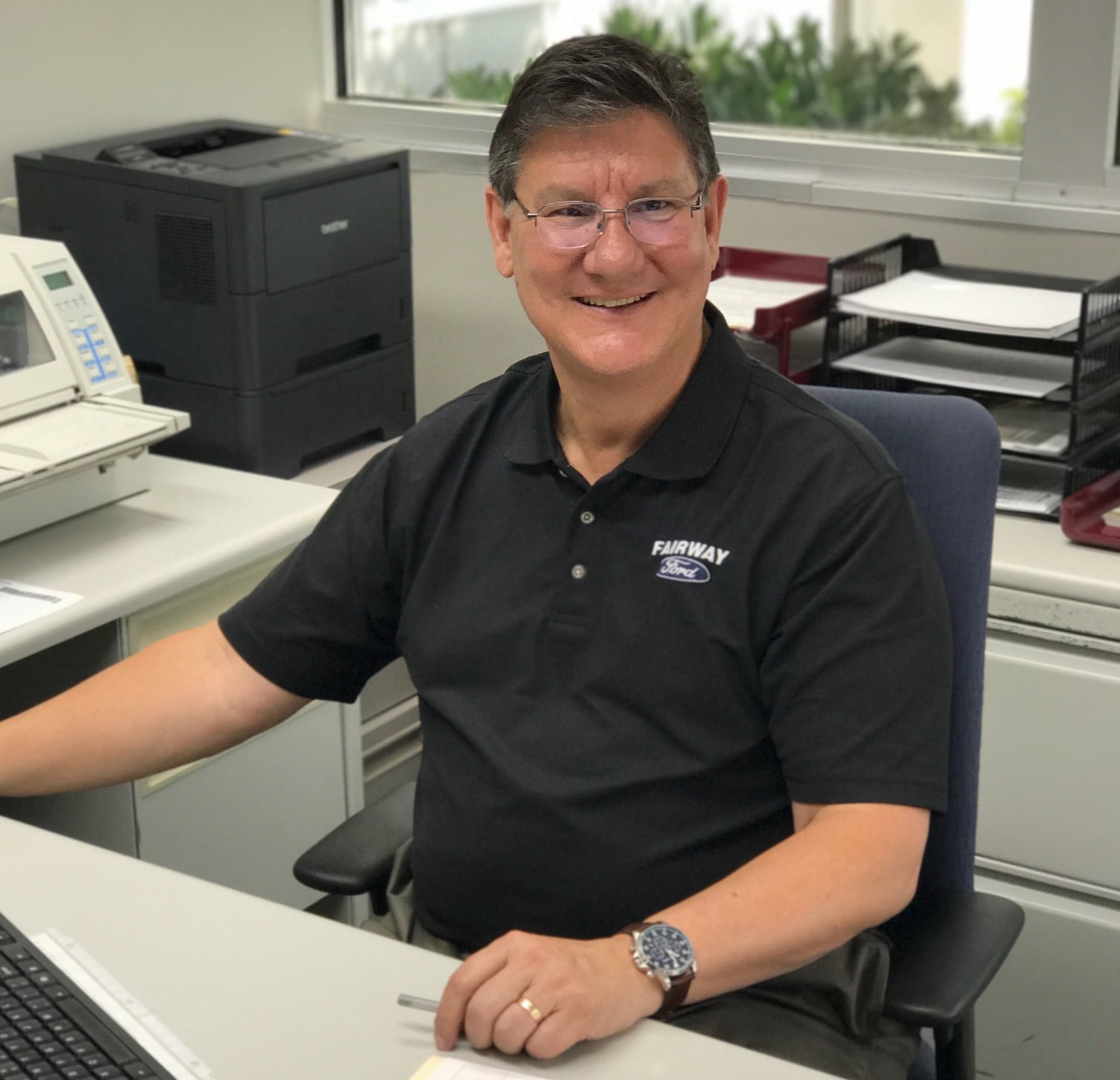 Let the Finance Center at Fairway Ford be Your Guide to the Perfect Deal
Whether you choose a brand-new Ford model from our collection or one of our top-quality, used car, truck or SUV models, you can count on the team in our finance center to help you navigate the world of auto financing. We work with your specific needs and budget to find the payment plan you like along with a number of financial institutions and banks throughout the Simpsonville, Greer and Easley area, to guide our customers to the perfect deal they can live with, every time.
Loan or Lease? The Fairway Ford Team Helps You Choose
With the expert guidance of our finance team, drivers across Greenville find the perfect loan or lease for their budgets. Whether you prefer a lower monthly payment and the ability to trade up every couple of years with a new-vehicle lease, or the freedom to drive as many miles as you want and keep your vehicle for a long time with a loan and purchase agreement, we want to help. Unsure which of these financing deals is right for you? We'll walk you through each one step by step and together we can find the best route for you to get the new vehicle you need.
Get the Ball Rolling on Financing Your Next Car in Greenville
When you're ready to drive your next car home, the experts at Fairway Ford are standing by to help simplify the process. We can answer any questions that you may have, or if you're ready to put us to work for you now, simply fill out our online credit app. That way, we can hit the ground running and you'll be one step closer to owning your next car.
All types of credit, from good to bad, can qualify for an auto loan. No credit, no problem! We will work with you to secure a no credit car loan if your situation demands it. Our Finance Department has strong relationships and is committed to finding you the perfect car loan company to suit your car finance needs.
Low interest car loans are available for customers with existing loans. We can help you refinance your car loan or adjust the term of the contract. You're just a step away from approved car financing!
FILL OUT CREDIT APPLICATION HERE